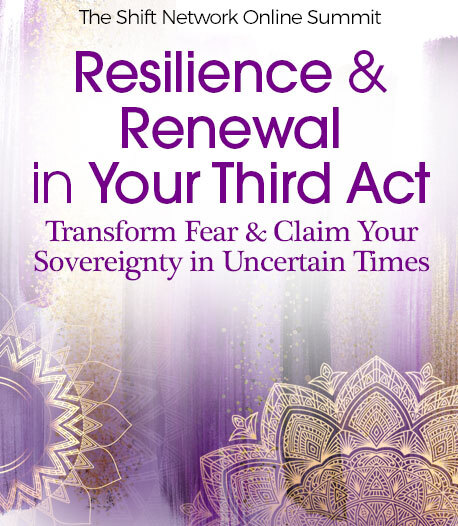 You can still get the recordings and transcripts of all the summit sessions. Upgrade to receive unlimited access to the inspiration, resources, and powerful practices presented by the experts featured in the Resilience and Renewal in Your Third Act series.
The Resilience and Renewal in Your Third Act series is an illuminating gathering of thousands of empowered women like YOU who wish to reinvigorate their purpose and draw on their resourceful inner creatrix in this time of global transition.
During this life-changing series, you'll have the opportunity to explore the many ways you can refresh your spirit and increase your vitality as you prepare for what's next.
Something unique happens when women join together in times of crisis — supporting and protecting each other in ways that renew the soul and heal wounds after experiences of loss and grief.
Out of the cauldron of shared sorrows, joy can be born. And out of collective nourishment, seeds can be planted for what's next.
You'll be in excellent hands with seasoned host Sabrina Chaw, CEO of A Feminine Feast. Sabrina has supported thousands of women in discovering their individual life blueprint through her private coaching, workshops, and circle work.
Enjoy this special series!
06/15/2020 5:00:00 PM
06/16/2020 5:00:00 PM
06/17/2020 5:00:00 PM
06/18/2020 5:00:00 PM
06/19/2020 5:00:00 PM
Support